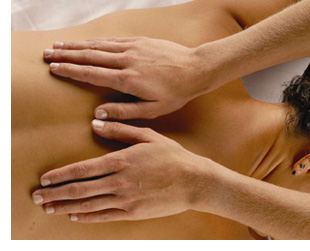 Feel great inside, look beautiful outside...



Swedish massage uses firm but gentle pressure to manipulate superficial layers of muscle and connective tissue to enhance function and promote relaxation, well-being and ease muscle tension. This type of massage can range from a light to firm pressure. Many different types of oils and cream can be used and can be mixed with aromatherapy oils and exfoliating products to remove dead skin. This massage is aimed to bring the body back into a balanced relaxed state.

Hot stones massage is a specialty massage that uses smooth, heated stones. It is a deeply soothing, relaxing form of massage. The heat helps tight muscles release allowing you to perform a deep massage to remove any tension out of the body.

For details and prices of the Massage services we offer see our packages and prices page.