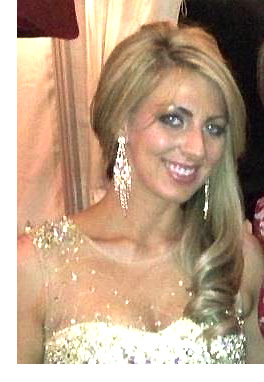 Introducing Claire Connor, head beauty therapist and founder of Beautiful...

Hello, I'm Claire - a professional hair and makeup artist and beauty therapist. I have extensive experienced in wedding hair, airbrush makeup and catwalk looks! Having been in the industry 10 years and travelled around, I have developed my creativity and advanced my beauty skills considerably.

I am highly trained, passionate about what I do, and take immense pride in my work. Nothing makes me happier than to help others feel good and look amazing! I offer free consultations and help with a treatment plan and home care advice. My aim is to transform my clients, help them achieve more confidence and enhance their own beauty. Confident women are the most beautiful.

Being a mother I understand how demanding life can be – balancing work, family and children. As a makeup artist who is always busy, I do not always apply my techniques on myself on a daily basis and so therefore need a solution with less maintenance. What works for me is to use semi-pernamnet lashes that are topped up every 3 weeks, a facial once monthly, homecare products and an occasional spraytan, I exfoliate and use minerals daily.

I can help to to also achieve your own look to feel good every day - leaving the full face applications for those special occasions.

Working as a freelancer too, I am available for special occasions like weddings and proms. I know and understand that all brides want to look and feel amazing on their special day and to be free from stress. I can guarantee we can get the right look for you and I strongly believe in enhancing your look and making a more beautiful you - not someone your husband to be won't recognise.

I have now set up Beautiful. Am established mobile beauty Business. We bring you their very best professionalism and friendly service offering up-to-date advanced treatments and we pride ourselves in creating the very best results.