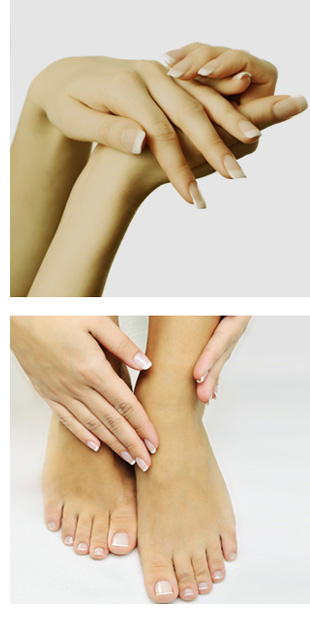 Fabulous fingertips and terrific toes...



When it comes to nails, we do it all: Acrylic and Gel Nails, Natural Nails, French Tips, Luxury Spa Manicures, Pedicures, Cuticle work, treatment & massage, File & Polish.

We also provide Minx and Trendy Nails nail wraps - Fashion for you fingertips! A flexible film wrap in various designs and colours from metallic to tartan.
No chipping/smudging last up to 1 to 2 weeks on nails and up to 5 weeks on toes!

For details and prices of the Nails services we offer see our packages and prices page.